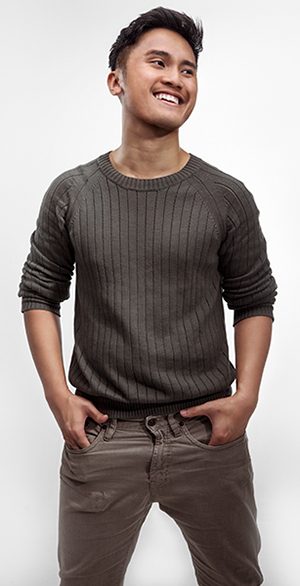 Hirzi Zulkiflie is a leading personality in the Singaporean LGBTI community, who came to fame as one half of a YouTube comedy series Munah and Hirzi over ten years between 2007 and 2018, and boasts hundreds of thousands of social media followers across all platforms.
Since 2018 he's continued as a solo artist, crossing over into conventional media as the star of BBC's Stupid Man, Smart Phone, and compering Comedy Central's latest series of Stand Up Asia.
Hirzi was the first ever Malay Muslim ambassador for Singapore's Pink Dot festival and is frequently outspoken in addressing the repressive nature of Singaporean anti-queer laws.