Turns out testosterone filled comedy isn't what you thought.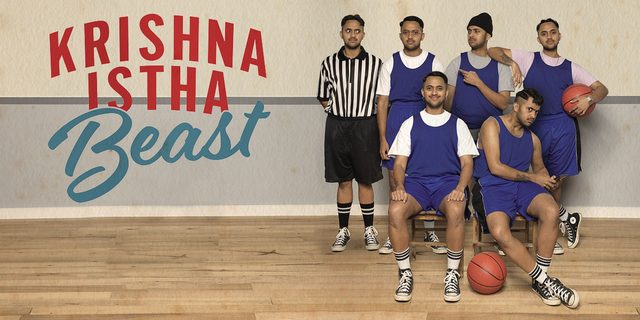 Welcome to Beast, a stand-up show by the transgender, trans-national, performance artist turned comedian, Krishna Istha.
Directed by Zoe Coombs Marr (Best Show Melbourne Comedy Festival 2016, Edinburgh Comedy Award nominee 2016), Beast throws a refreshingly daft non-sense bomb at the binary everything.
Super smart politics meets some really silly props as Krishna dares themselves to some (pretty bent) straight talk at the stand-up mic: babysitting the woke way, is this McDonald's or Grindr?, and don't get them started on the toilets. Plus, the shocking truth behind the question: "What's in the bum bag!?"
Melbourne International Comedy Festival
March 26 – April 5, The Malthouse
'The remarkable Krishna Istha.' The Monthly (for Wild Bore)
'Krishna Istha is cute, fiery, and cheeky and has a lot to say on the subjects of queer culture and gender politics.' Theatre du Jour (for Wild Bore)
Using avant-garde comedy and experimental theatre Istha tackles issues of stereotypes, hormone replacement therapy, sexual fluidity and the reality of living while trans head on with heart and humour.
Istha is renowned internationally for work that looks at transformations, gender politics and queer culture using subversive text, cabaret and comedy. Part stand-up comedy and part performance art, Beast is self-help comedy for the oppressed