"The Milstead Company" is Toby Sullivan, a professional theatrical producer who has worked for some of Australia's largest Festivals and theatres since the '90s. He (I) has a day job, but when time allows he works with friends to make distinctive, personal performances.
Current Concerns
---
Sapidah Kian: Screen Me
Screen Me is a new work in development, led by Sapidah Kian and with collaborators Georgina Naidu, Amos Gebhardt and Kelli Jean Drinkwater.
Inspired by Sapidah's experience as the only (visible) person of colour in the cast of Blue Heelers for a year in the 90s, Screen Me is a live art experiment in which the cast attempt to stage an episode of a TV show live onstage, while audience members are co-opted to play the cast, set and props.
We've just completed a development as part of Vitalstatistix's Adhocracy programme, and you can check out some of the outcomes here.
Aseel Tayah: Bukjeh
Milstead is very proud to be working with the extraordinary, Melbourne-based, Palestinian installation artist, curator, singer and activist, Aseel Tayah, and her network of artists on delivering a really exciting schedule of community-based events over the next couple of months.
We just delivered 15 events in a week for 4 metropolitan councils for Refugee Week, and are already trying to catch up with new enquiries for the rest of the year.
Share your own Bukjeh story here.

IRL Hub: Online workshops for schools
IRL Hub is a new project designed by live event producers and teachers, to support teachers and students through the sudden transition into online/remote learning in the lock down era.
We're working with an amazing selection of comedians, cabaret artists, writers and directors many of whom have experience in an educational environment already.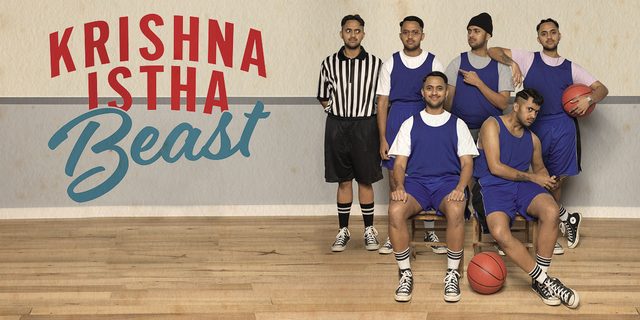 Turns out, testosterone filled comedy isn't what you thought. Beast is refreshingly daft stand-up comedy from one of the U.K.'s most influential queer performane artists. Directed by Zoë Coombs Marr.
Krishna's planned seasons in Melbourne and Manchester have ahd to be cancelled, but follow them on Instagram for updates on rescheduled seasons.