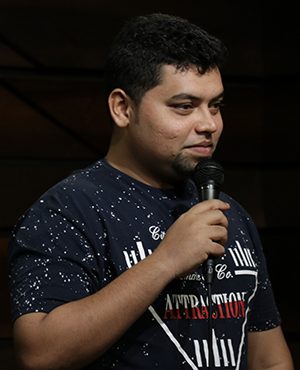 Based in Mumbai, Navin is India's first openly gay standup comedian. Navin is part of a hugely successful boom in Indian standup, touring regularly, hosting his own hit podcast Keeping It Queer, and undertaking regular TV and corporate appearances and writing engagements.
Navin is currently touring his hit solo show, The Good Child across India.
"The crux of the show is built on using humour to grapple with what is an audacious and anxious move in Indian society" Was That Funny
Listen to Keeping it Queer here.